OSHA 30-Hour General Industry Course
with an Electric Power Emphasis
AN INTERACTIVE, HIGHLY-RATED COURSE WITH PAM TOMPKINS & MATT EDMONDS
FEBRUARY 26-29, 2024 | COLUMBIA, SC | 30 HOURS | $999
Course also offered on September 30 – October 3, 2024. Please contact Pam Brandi for more details at 803-407-4707.
Attend Set Solutions' OSHA 30-Hour General Industry Course with an Electric Power Emphasis
WHY ATTEND?
SET Solutions's OSHA Courses are taught by authorized OTI instructors with years of electric power experience.
The course is designed specifically for the electric power industry to provide in-depth regulatory training on current electric OSHA standards and to provide specific safety management guidance for both new and existing electric power personnel.
It is a great networking opportunity to interact with others in the industry.
Class time – 4 days
This course is designed for utility safety professionals, managers, supervisors, general foreman, labor representatives and employees needing detailed OSHA requirements.
WHAT IS COVERED IN SESSIONS:
Hazard Prevention and Control

Application and Training

Medical Services and First Aid

Job Briefings

Safety and Health Programs

Minimum Approach Distances (MAD)

Types of Insulation (Electrical)

Grounding and Mechanical Equipment

Hazard Communication

Information Transfer

Material Handling – Cranes and Derricks

Personal Protective Equipment

Electrical Protective Equipment

2 Person Rule: Live Line Tools

Confined and Enclosed Spaces

Consensus Standards

Flames and Electric Arcs

Exit Routes, EPA and Fire Protection

Walking and Working Surfaces

Fall Protection

Excavations

Work Area Protection

Safety Leadership

Overhead and Underground Lines

De-energizing Lines and Equipment

Lockout/Tagout

Record Keeping

Human Performance

Industrial Hygiene

Incident Investigations

NFPA 70E

Ergonomics
WHAT PEOPLE ARE SAYING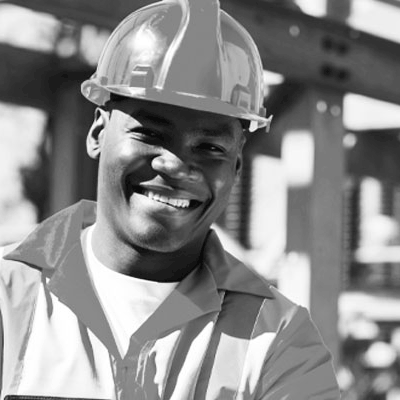 ~  Course Consistently Earns Five-Star Ratings From Attendees  ~
Matt Edmonds
Matt Edmonds is Vice President of SET Solutions, LLC. He is a Certified Utility Safety Professional (CUSP), a Certified Construction Health & Safety Technician (CHST), a Certified Instructional Trainer (CIT) and a published author with over 15 years of safety management experience. He is also an OSHA authorized instructor for General Industry and Construction standards.
Matt provides specialty safety management services for construction, general industries, and electric power organizations throughout the United States. He has been instrumental in the development of training courses designed for electric power organizations including OSHA 10- and 30-hour courses and NFPA 70E electrical training and program development services.
Matt presently works with utilities and contractors to provide technical and safety specific training, safety perception surveys, site audits and assessments, Root Cause Analysis and safety process evaluation and program development.
Pam Tompkins
Pam Tompkins is President and CEO of SET Solutions, LLC. She is a 40-year veteran in the electric utility industry. Pam is a founding member of the USOLN (Utility Safety and Ops Leadership Network) and presently serves on the executive board.
She is a regular contributor to the iP magazine and other industry safety journals. As a member of IEEE (Institute of Electrical and Electronic Engineers) and ASSP (American Society of Safety Professionals), Pam has authored and presented technical papers on electric power safety issues at Electric Safety Workshops, national conferences, and Department of Energy EFOCG meetings.
Pam worked in the utility industry for over 20 years and has provided electric power safety consulting for the last 18 years throughout North America, Caribbean and Central America. She has supported utilities, contractors and other organizations operating electric power systems in designing and maintaining safety improvement methods and strategies for organizational excellence. She is a Certified Safety Professional (CSP), a Certified Utility Safety Professional (CUSP), a Certified Utility Safety Administrator (CUSA) and an OSHA authorized instructor.